In a bid to explore the transformative power of digital technologies in agriculture, Partners of the Velika Gorica LAB recently convened at the two-day "Digital Agriculture in Sustainable Food Systems" conference in Macedonia. Organized by AgFuturaTechnologies, the event brought together a diverse array of companies and facilitated rich technical sessions, presenting a comprehensive overview of the digitalization landscape in agriculture.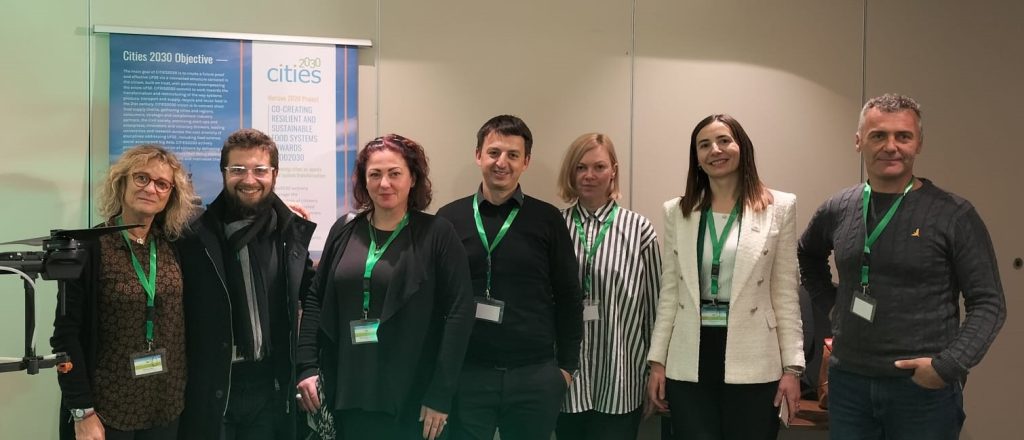 Day One: Technological Transitions for Agricultural Sustainability had an engaging panel discussion that shed light on technology and transitions for sustainability in the agri-food sector across the European Union and the Balkan region. Damir Lučić from Inventivnih rješenja guided participants through the intricate intersection of technology and sustainable practices. First day was finished with the opening of the first of 5 Tech sessions for the event with a presentation on Decision support for crop management, presented by Mario Petkovski.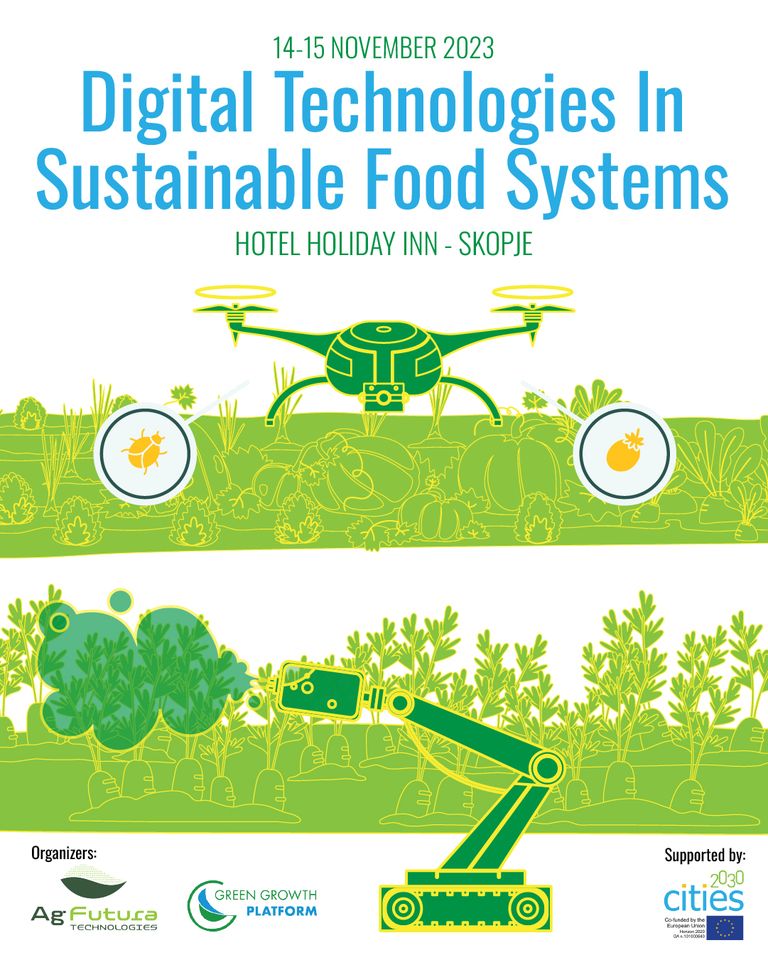 Day Two: Navigating Digital Technologies in Primary Agricultural Production The second day commenced with an enlightening presentation by Marco Brini, focusing on the impact of digital technologies in primary agricultural production and their role in fostering sustainable food systems. Technical sessions followed suit, featuring online presentations from key players such as AGRIVI, ABZInnovation (ABZ Drone), and DonauSojaOrganisation. The discussions zeroed in on ERP systems, data-driven equipment, and traceability measures, showcasing the diverse facets of digital integration in agriculture.
Key Highlights and Insights:
Panel Discussions and Roundtables: The conference facilitated meaningful interactions through presentations, panel discussions, and roundtable sessions. These engagements provided valuable insights into the digital transformation journey across various sectors, including public administration, education, and agriculture.
Varied Perspectives on Digitalization: The presentations covered a spectrum of topics, highlighting the multifaceted aspects of digitalization in agriculture. From the use of technology in public administration to its impact on education and, of course, its transformative role in agriculture, participants gained a holistic understanding of the digital landscape.
Innovative Solutions and Best Practices: The technical sessions featured presentations from leading companies, showcasing innovative solutions and best practices. From farm management platforms like AGRIVI to drone technology from ABZInnovation, the conference provided a platform for sharing cutting-edge technologies that contribute to sustainable food systems.
Closing Remarks: The conference concluded with insightful presentations from GDiSkopje and GEOSENSE, emphasizing the pivotal role of geospatial technologies in agriculture. The collective efforts of all sectors highlighted the importance of providing end-users with the tools for growth and development, enabling them to make informed operational decisions and gain detailed insights into the state of their agricultural lands in a simpler and more accessible manner.
Conclusion: The "Digital Agriculture in Sustainable Food Systems" conference in Macedonia served as a catalyst for collaboration, knowledge exchange, and the exploration of digital solutions to address challenges in agriculture. The shared vision of reducing costs, gaining real-time insights, and increasing agricultural output underscores the transformative potential of digital technologies in shaping the future of sustainable food systems. As these innovations continue to evolve, the agricultural landscape stands poised for positive change, promising benefits for both producers and consumers alike.