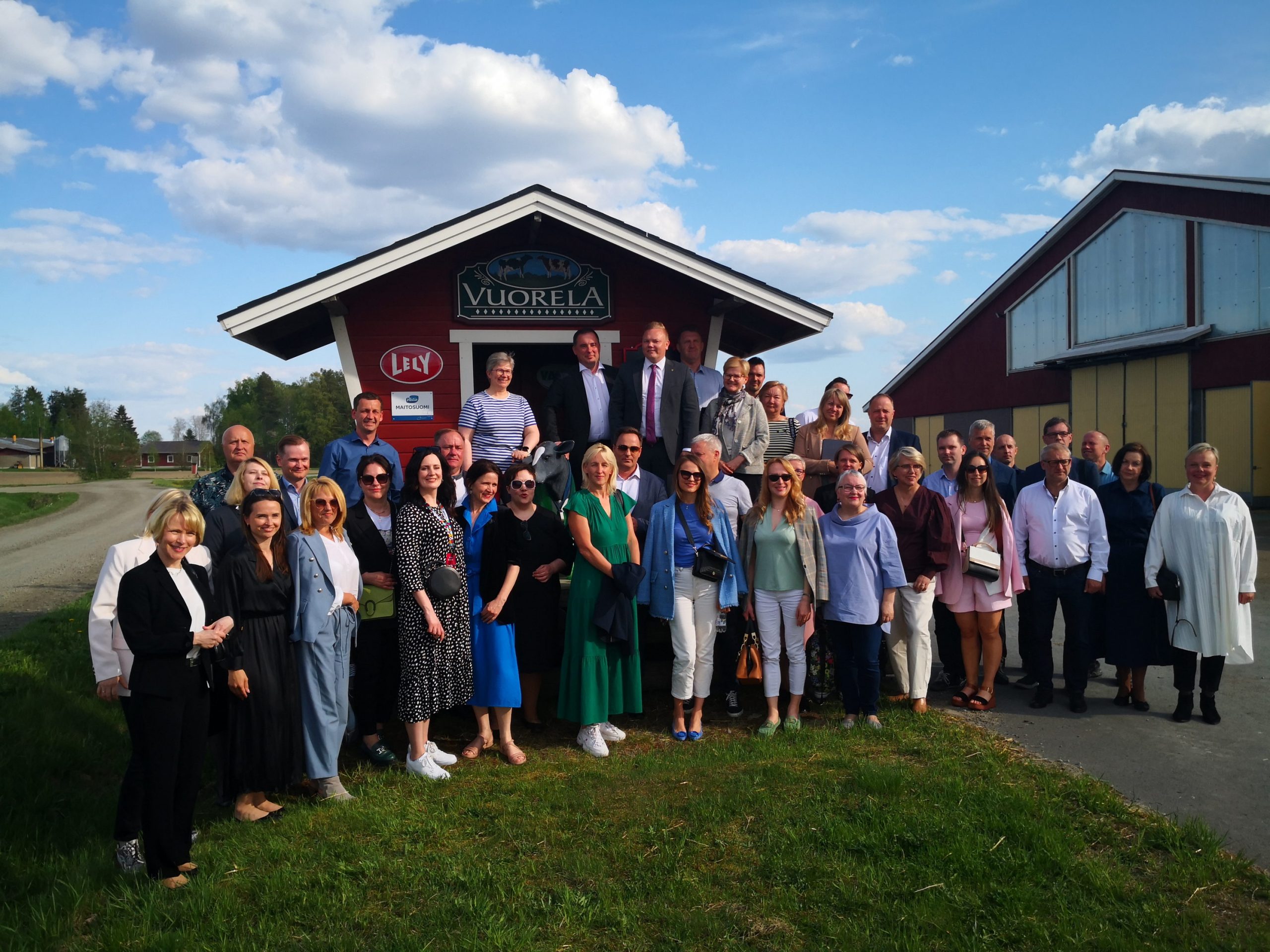 Last week, from May 22 to 24, the CITIES2030 project partners in Vidzeme (Latvia), the Vidzeme Planning Region (VPR), and the Latvian Rural Forum (LLF), implemented one of the Vidzeme Lab's planned initiatives. It was an experience exchange visit to Seinäjoki, Southern Ostrobothnia of Finland. The Latvian delegation to Finland was formed as a result of collaboration across several sectors and industrial actors, as well as the participation of VPR and LLF. It was attended by the Minister of Agriculture of the Republic of Latvia, Didzis Šmits, as well as representatives from Latvian state administration institutions, municipalities, non-governmental organizations, and SMEs, and invited Vidzeme region participants, including specialists from Valmiera Municipality and  Cēsis Municipality. 
The aim of the visit was to raise an awareness of sustainable Finnish food system principles, how the short supply chains are formed, and how the school meals are organized, as well as to assess the feasibility of taking over Finland's acquired experience.
We would like to express our gratitude to our partners ProAgria and Into Seinäjoki for the well-planned visit, the informative presentations, and the opportunity to see places of interest in the context of short food supply chains.
The members of the Latvian delegation considered that the experience of Finland is inspiring. Also in Latvia, joint efforts (at the national, regional, and local levels) must promote public awareness of the importance of local products in healthy nutrition and gradually make changes.