On Thursday evening, Feb. 9, the greenhouse horticulture sector gathered at Agrotopia for the first edition of Glashelder, a study evening on innovative greenhouse techniques. A mix of growers, researchers, suppliers, buyers and other interested parties descended on the rooftop greenhouse with the main goal of being inspired, but also to network.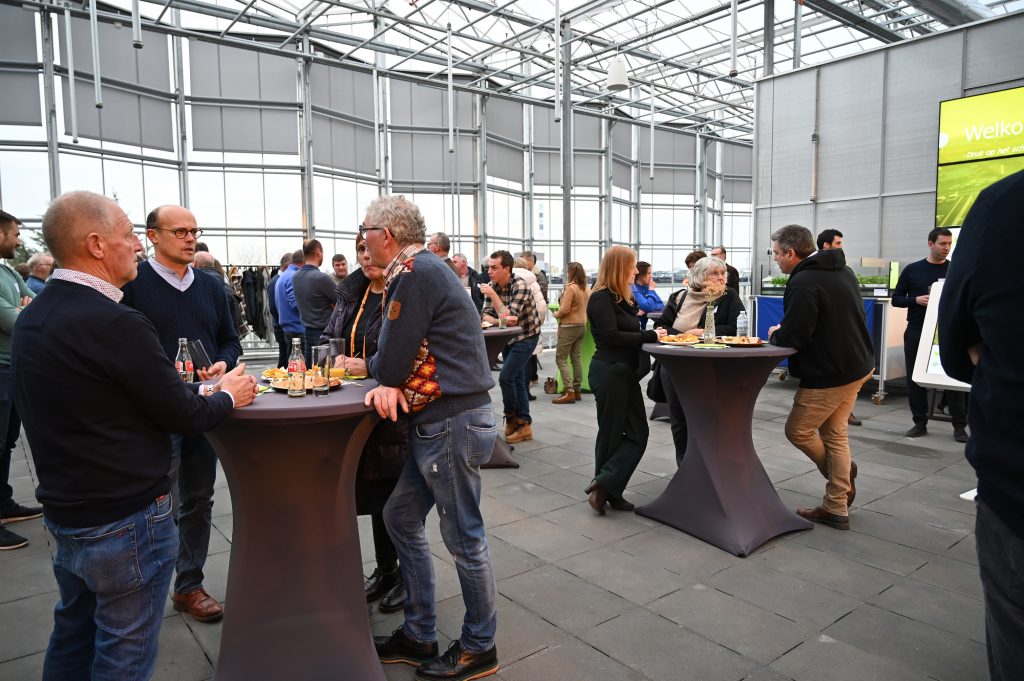 The evening started with the presentation of the achievements of the Interreg Hy4Dense project. The project has organized numerous brainstorming sessions and workshops over the past four years, resulting in a scaled-up cultivation system consisting of floating platforms on which densely sown leafy crops such as lamb's lettuce, rocket or spinach can be grown hydroponically.
In a second part, Bert Deruyck (Inagro) explained the possibilities of far-red lighting. The plenary section concluded with a brief explanation of the possibilities of vertical farming within Agrotopia.
During the tours that followed, the participants could get acquainted with the infrastructure of Agrotopia. The pilot system of Hy4Dense, the gable greenhouse and the closed cultivation space that will soon be subjected to its first test were visited.
We ended the evening with a pleasant and interesting networking moment.