In December 2022, Quart és Europa held an exciting event, the "Fireta de Nadal", which took place on 26 and 27. During this festive occasion, the commitment to the Cities2030 project and the promotion of sustainable food was demonstrated. In addition, recreational activities were organized that involved attendees in the theme of sustainable food, such as games and dynamics related to this crucial aspect.
The "Fireta de Nadal" not only celebrated the Christmas season, It also served as a unique opportunity to raise awareness and educate the community about the importance of responsible food practices and the positive impact they can have on our cities and urban environments.
During the event, the relevance of the Cities2030 project was highlighted, which seeks to shape the future of Quart de Poblet in a more sustainable way and focused on improving the quality of life of its inhabitants. The promotion of sustainable food fits perfectly into this vision, as it is a fundamental component for the well-being of the community and the care of the urban environment.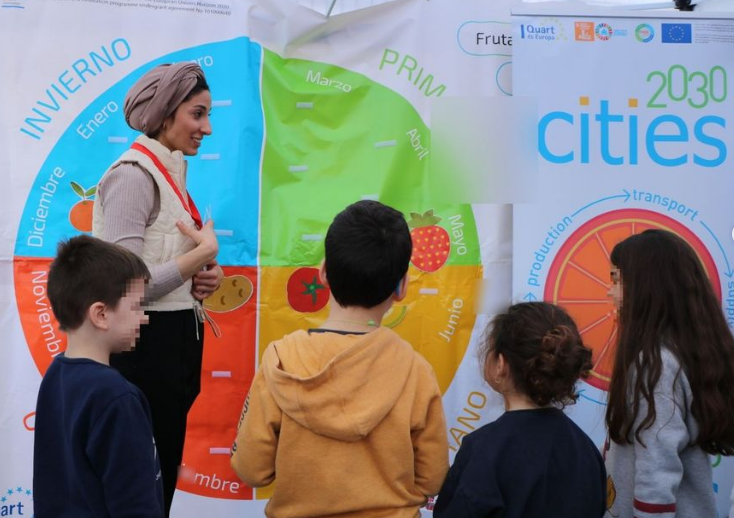 The recreational activities and games related to sustainable food not only provided entertainment to the attendees, but also playfully transmitted the principles of responsible and sustainable food. This helped raise community awareness about the importance of making informed decisions about the food we eat and how these choices can positively impact the environment and health.
In short, the "Fireta de Nadal" of Quart es Europa not only celebrated Christmas, but also became an educational and playful space to promote awareness about sustainable food and the Cities2030 project. This event demonstrated how celebrating festivities can serve as a platform to inspire positive change in the community and strengthen commitment to a more sustainable future.