Representatives of the 5 "EU FOOD2030 Project Family (Cities2030, FoodSHIFT 2030, FoodE, Food Trails and Fusilli) are going to meet in the framework of TerraMadre, the largest international event dedicated to good, clean, fair food and to food politics, a unique opportunity to reach people committed to generate impact on food systems.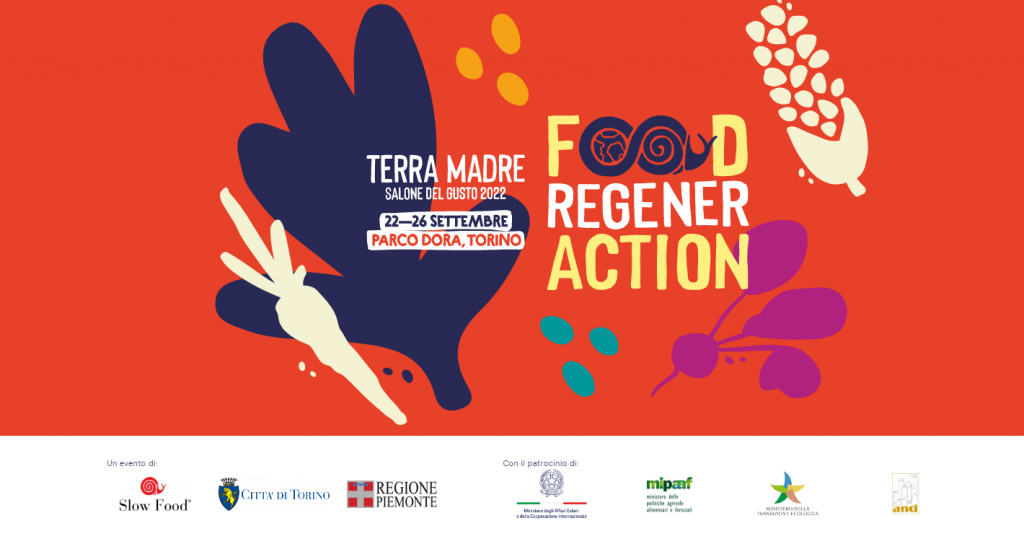 TerraMadre is organized by Slowfood, the City of Turin and the Piedmont region and will take place in Turin from the 22 nd to the 26 th September. This year edition's theme will be the REGENERATION.
Through immersive exhibition spaces, meetings and educational activities the regeneration of our food systems as a response to climate, health and geopolitical crises will be explored. From the regeneration of the soil — agroecology, gardens, meadows, monocultures and urbanization — to that of cities — their relationship with the countryside and the role of food policies — and also of relationships — forms of solidarity relating to food, social agriculture, community economies, gender equality, legality and the dignity of work.
Representatives of the University of Ca' Foscari, EPC srl, the City of Vicenza and Future Food Institute and la Citè de l'Agricolture will participate to workshops, conferences and talks.
Stay tuned as more will come in the next days!